Warmup
Jump to navigation
Jump to search
Remove Warmup Modus
You can remove the Warmup Modus from CS:GO, only click the deactivate button in the Webinterface to remove Warmup.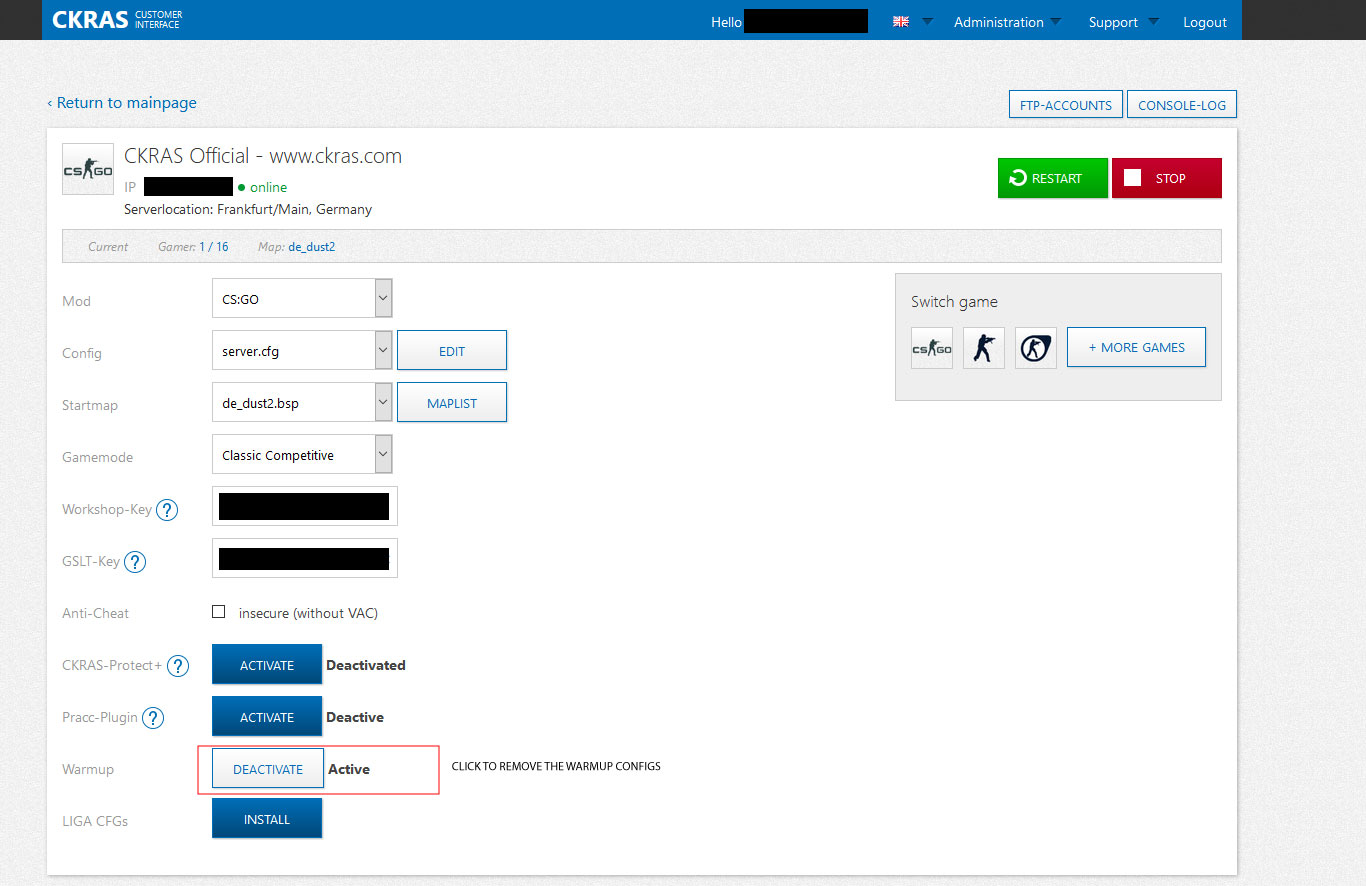 restore the Warmup Modus
if you want to restore your warmup settings. click the activate button - more Guides to manage your server via [Webinterface]]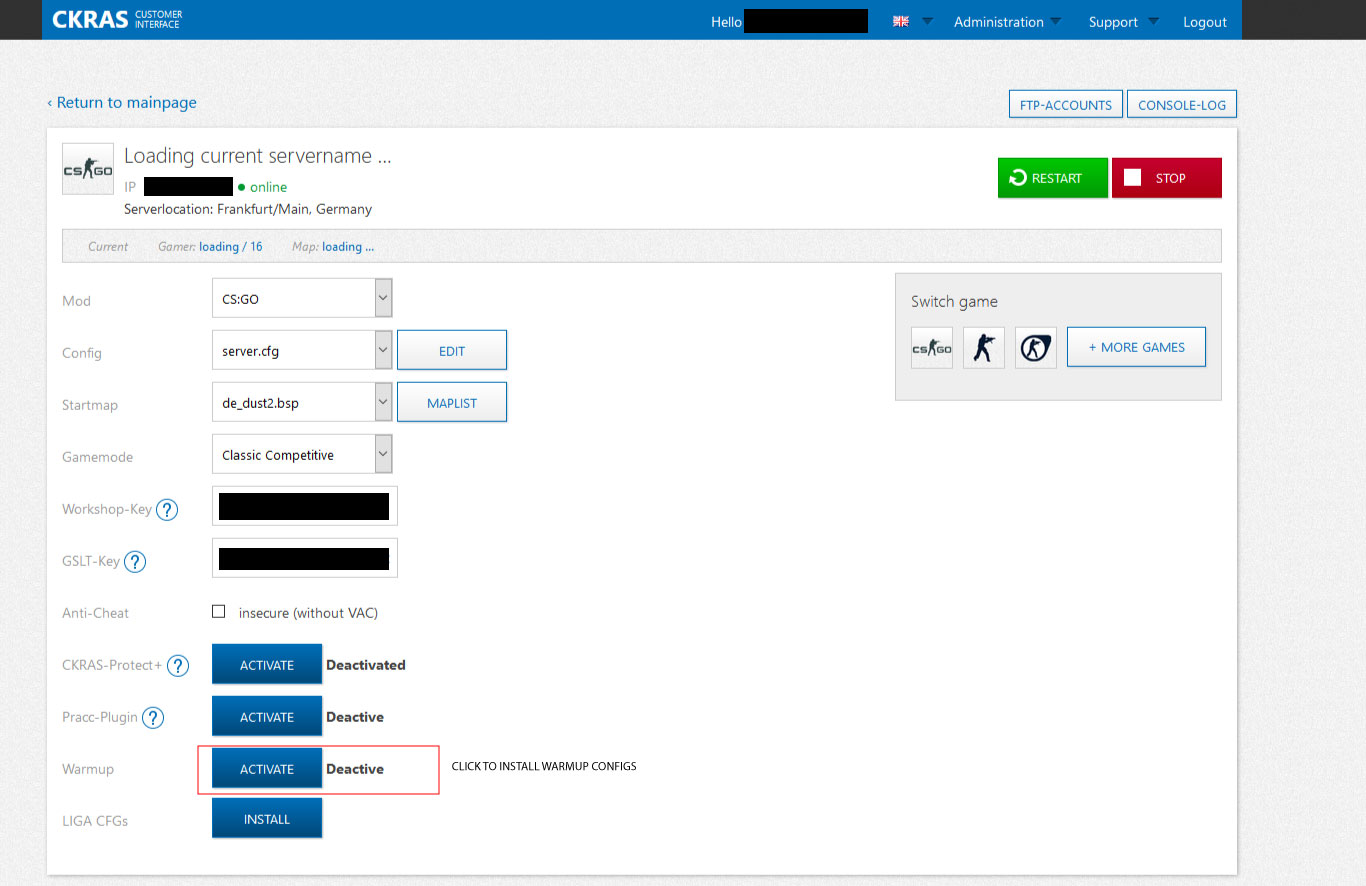 The most important part to you use Gameserver for CS:GO is to add the GSLT Key, please read this guide to understand how you can add the GSLT Key.
You can ease manage your CS:GO [[Gameserver] with PRACC , otherwise you can manage your server with CS:GO#RCON_Commands
more Informatoin about Gameserver CS:GO Workshop