Mumble
Jump to navigation
Jump to search

Mumble
WE DO NOT LONGER SUPPORT MUMBLE VOICESERVER - Please use Teamspeak
Mumble is a voice chat application for groups. While it can be used for any kind of activity, it is primarily intended for gaming. It can be compared to programs like Ventrilo or Teamspeak. People tend to simplify things, so when they talk about Mumble they either talk about "Mumble" the client application or about "Mumble & Murmur" the whole voice chat application suite.


Mumble Rental

Versions / Client / Download
Windows Version 1.2.10 Download
MAC Version 1.2.10 Download
iOS (IPHONE) 1.3.0 im App Store

Mumble Surface Description
Installation Surface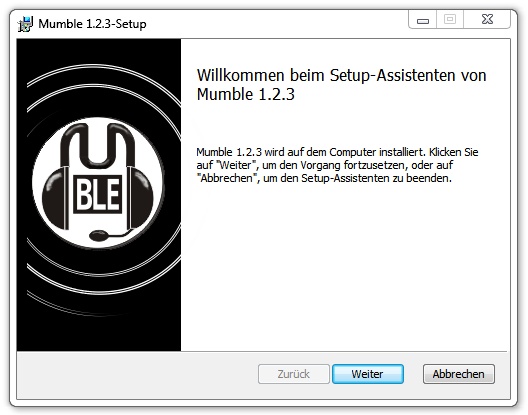 example for Version 1.2.x
Licence Agreement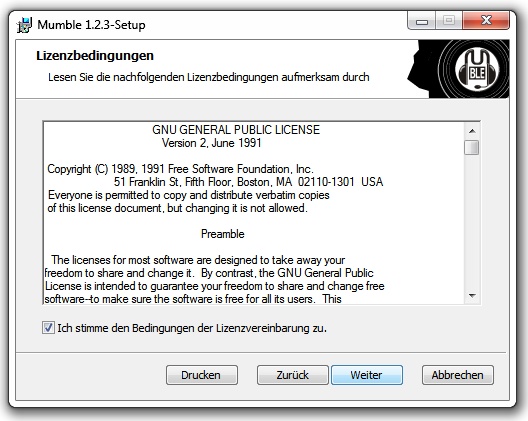 Path- Default Settings are sufficent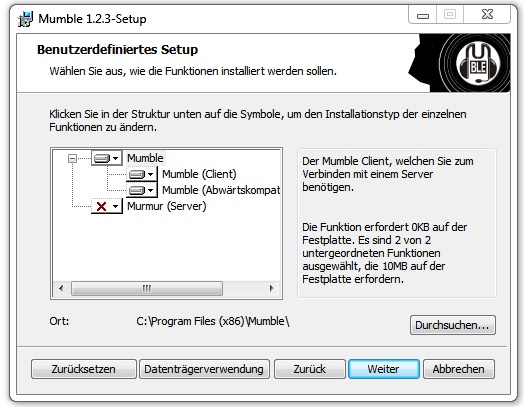 Installation finish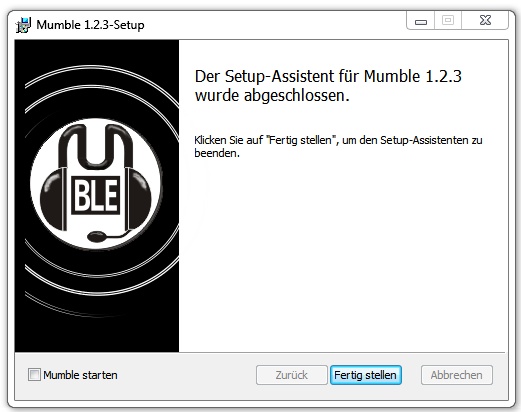 To add Mumble Server

Mumble Server ADD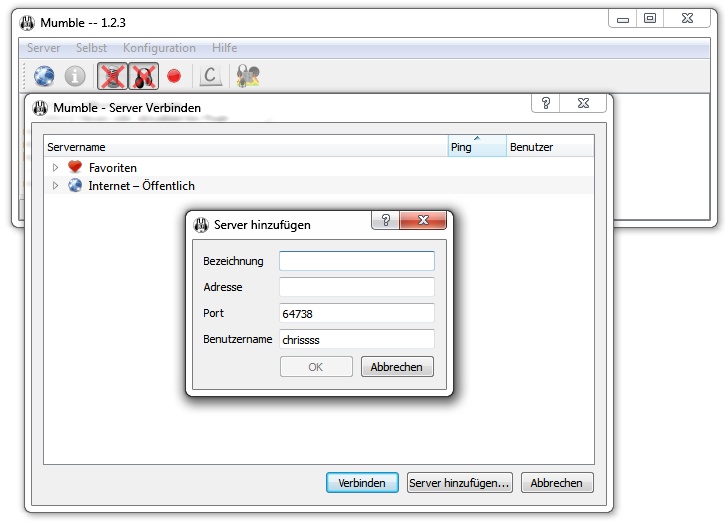 Mumble Server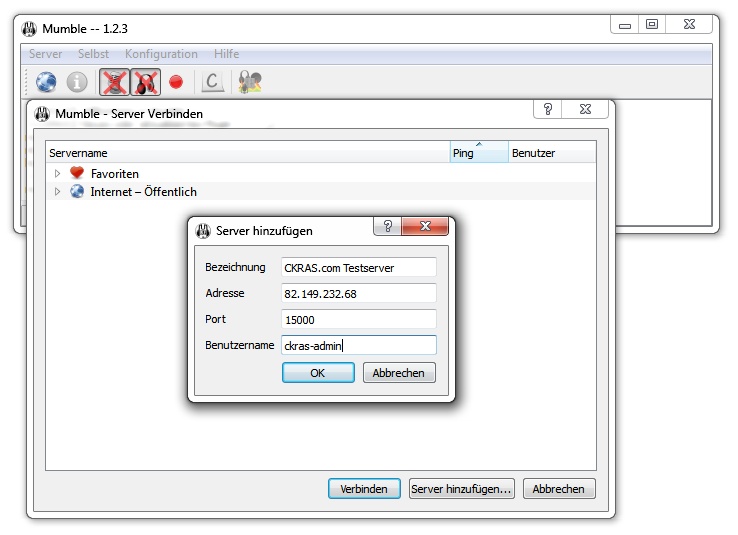 Mumble Server - how to connect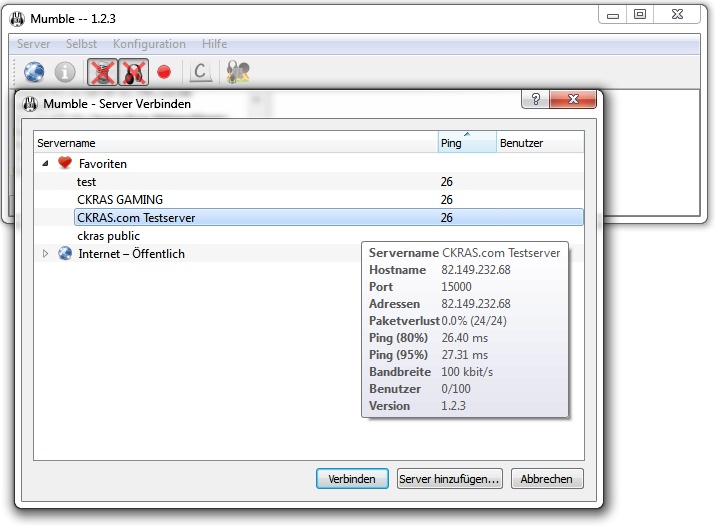 SuperAdmin
In Mumble, it is only possible to create channels etc. if you connect as Super Admin, the data of the Super Admins can in the web interface under "Voiceserver" - Mumble be removed. Enter this data when connecting and then it is displayed on the server as follows as admin.
Create Channel
Since they are now link as Super Admin, just in the client "right click" box, then see this menu, then add here, please select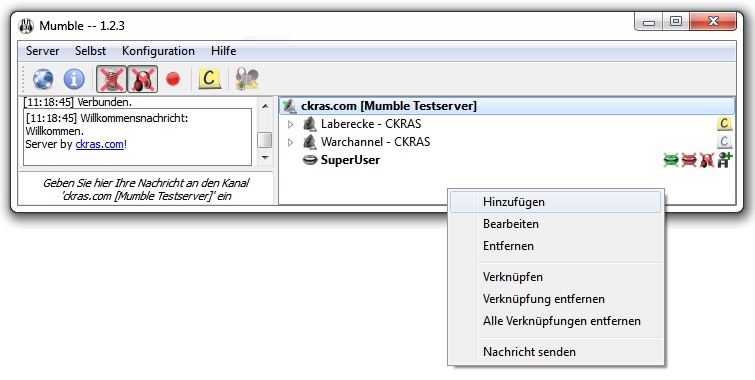 Make the necessary settings, name, password, etc. Save and you're done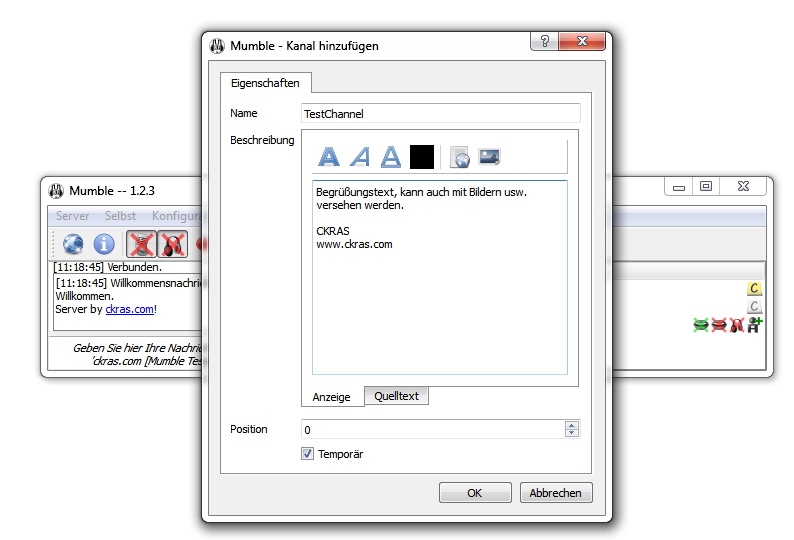 Have Fun
In Webinterface you can set the password and add additional users.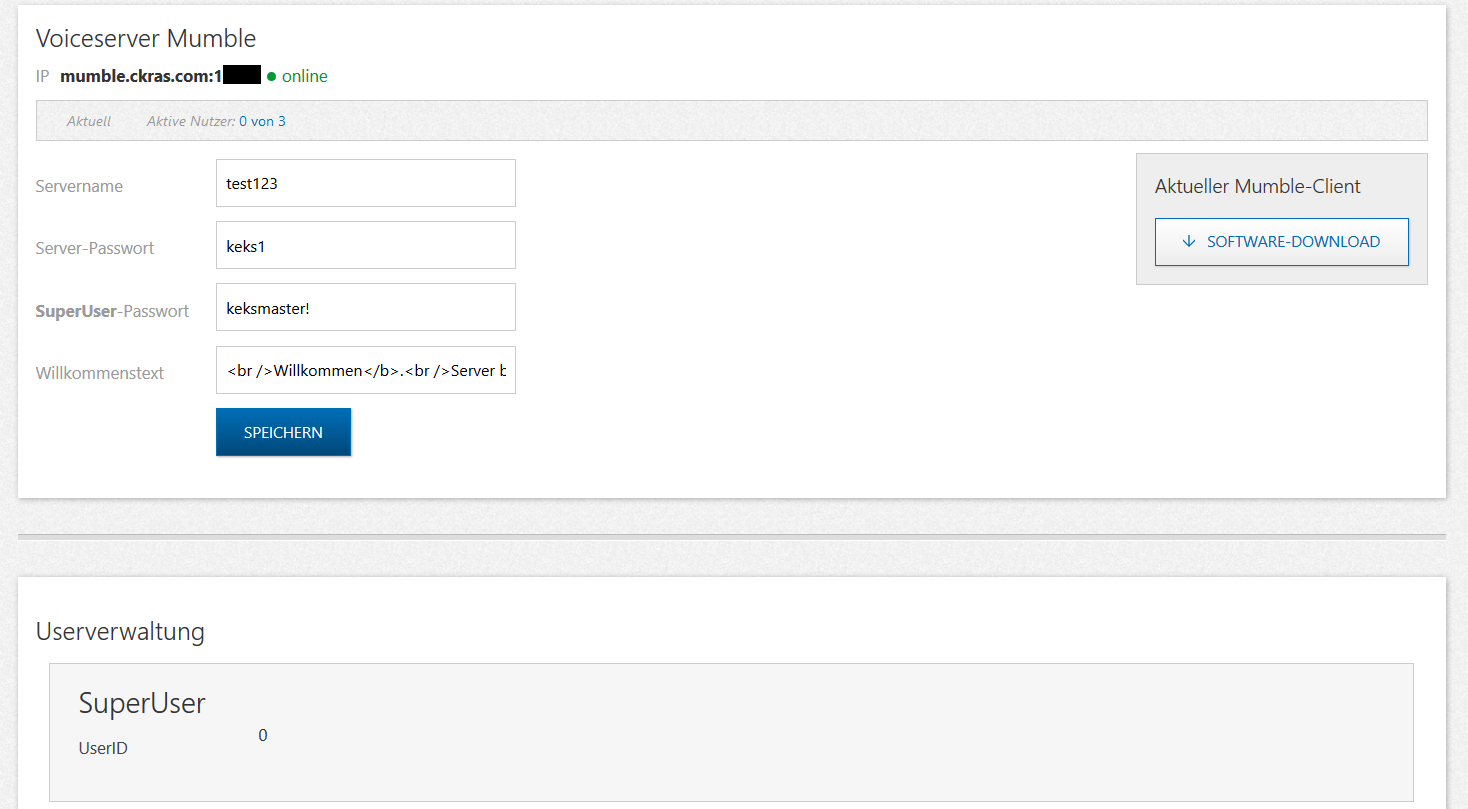 Mumble Rental
Mumble Rental