EBOT
Jump to navigation
Jump to search
CKRAS working on a solution to install EBOT via Webinterface to use this Plugin for your CS:GO Server, more SOON! Important Guides Workshop, GSLT
In Kürze erscheint die Nachfolger Version von 3.1, danach werden wir die Lösung für das CKRAS WEBPANEL bereitstellen.




EBOT FÜR DEINEN CKRAS SERVER (HOW TO GUIDE)

CSAY
How you can install the CSAY PLUGIN from EBOT (GUIDE will be availible soon)
EBOT install via Webpanel
Please click install CSAY for EBOT Plugin.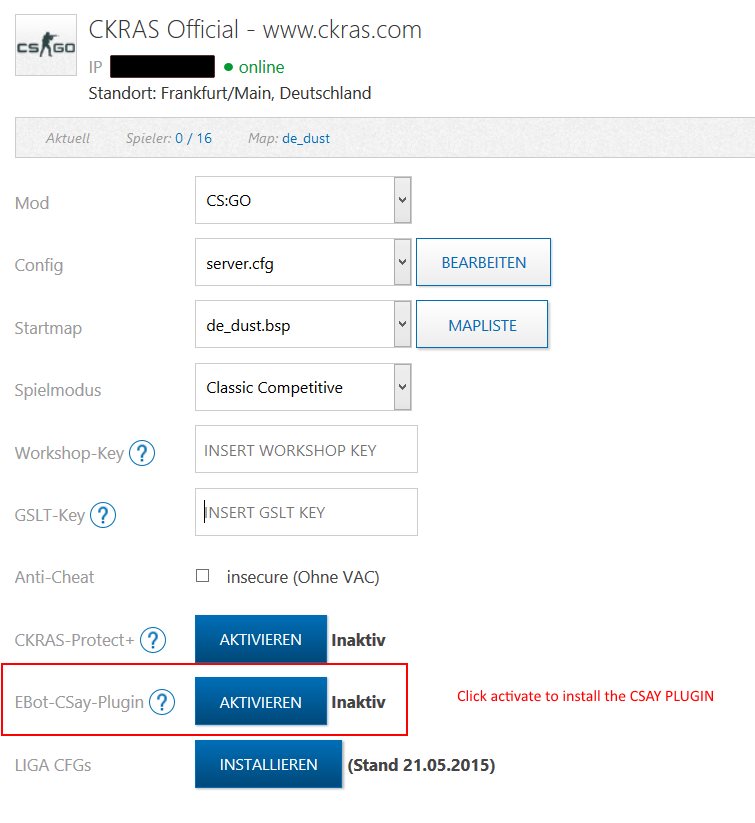 Create EBOT Account
To use CSAY for EBOT you have to register at this page http://public.ebot.wedeho.be/ and click (Create Account)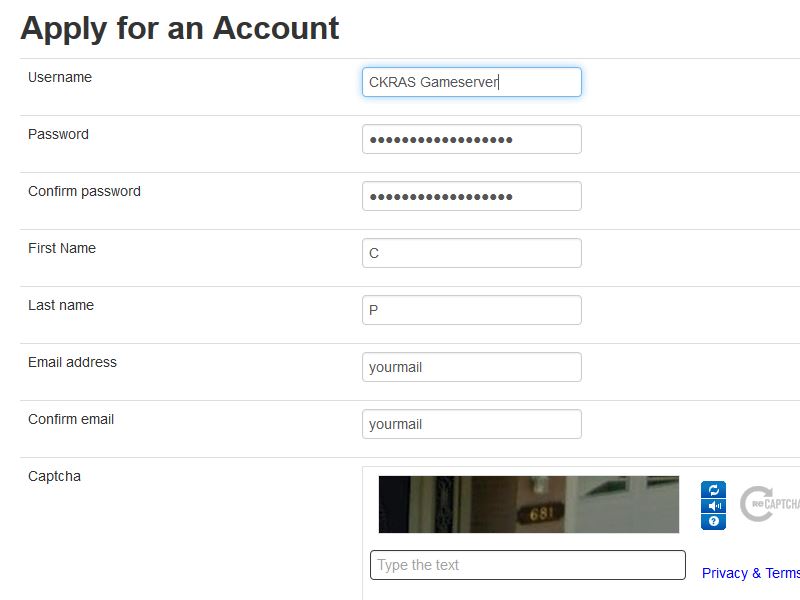 Download Plugin
Download CSAY -> CSay-CSGO.zip
Commands
cvarlist ebot_
cvar list


---
ebot_get_last_roundend : cmd : :
ebot_lo3 : cmd : :
ebot_print_player : cmd : :
ebot_say_all : cmd : :
ebot_say_to_ct : cmd : : <message>
ebot_say_to_player : cmd : : <id> <message>
ebot_say_to_t : cmd : : <message>
ebot_switch_player : cmd : : <id> <team>
ebot_tv_demo_push : cmd : :
ebot_version : 3 : , "nf", "rep" : eBot: plugin version of eBot‏